UC Davis' growing investments to support students from non-traditional pathways affirm our university's commitment to serving the breadth of our state's diverse community. Through the development of unique digital analytics tools and expertise, we have gained significant insight into our increasingly diverse academic landscape. Furthering student inclusion and academic outcomes represent not only moral, social and economic imperatives for the university, but are also tremendous opportunities for institutional growth.
Our Aspiration - In the next five years, we aspire to increase faculty participation in modes of instruction that promote inclusive excellence in the natural science and engineering disciplines.
Our Goals - To foster sustainable, inclusive instructional excellence, we will implement the Multidimensional Instructional Development for Achievement and Success (MIDAS) approach. Several key goals of the MIDAS approach include:
Inspiring sustainable data-driven experimentation with an emphasis on inclusivity.
Providing instructors with a "snapshot" of characteristics of their students that have the potential for influencing course outcomes (e.g. preparation and prior-course performance, non-traditional background, subject interest, alignment with long-term student objectives, etc.) and connecting with professional development opportunities and local faculty and staff expertise.
Creating an instructional support network where the most effective, practical, and inclusive instructional practices are identified, implemented, evaluated and broadly disseminated.
Capturing new data-types at the course level and connecting them to campus-wide instruments that measure elements of inclusivity (i.e. self-efficacy, belonging, student affect and other psycho-social factors) to inform the instructional support network and faculty development efforts.
Enabling faculty to create a voluntary instructional portfolio that captures and communicates reflective practices that promote continuous improvement efforts in their teaching.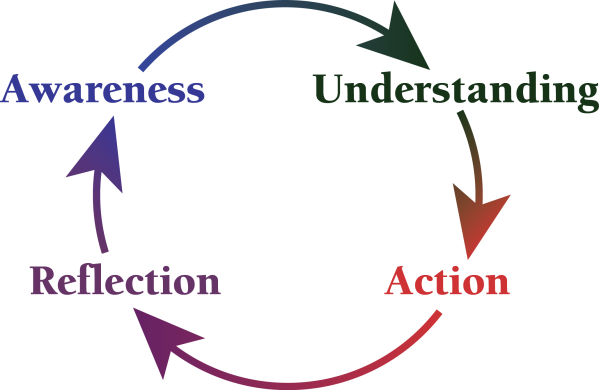 What We Would Like to Understand - We aim to gain significant insight into the most effective methods for introducing faculty to the use of data-driven analysis tools, interventions, and teaching approaches that allow UC Davis to promote inclusive excellence and maximize the success of all students. We will also gain significant insight into what teaching practices are most successful for targeted courses and the impact longitudinally tracking instructional data will have on faculty reflective teaching practices.
The MIDAS Project at UC Davis is funded by Howard Hughes Medical Institute Inclusive Excellence Award: 52008715-0